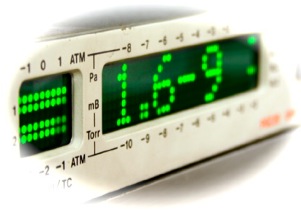 Welcome
METROVAC is the Laboratory for Vacuum Technology and Metrology of the Faculty of Sciences and Technology, Universidade Nova de Lisboa and is located in the Physics Department. Is part of the Surface Science and Vacuum Technology group of the Center for Physics and Technological Research— CEFITEC. This center is one of the scientific research centers of the Portuguese Foundation for Science and Technology.
METROVAC performs activities in the following domains:
Calibration of vacuum gauges;
Calibration of reference leaks;
Leak detection, tightness tests;
Materials surface analysis by Tof-SIMS, XPS and AES;
Project and consultancy on vacuum technology and applications.
Some services offered by METROVAC are accredited by the Portuguese accreditation body— IPAC, in accordance to the ISO/IEC 17025 (General requirements for the competence of testing and calibration laboratories). IPAC is signatory of the mutual recognition agreements within EA: European cooperation for Accreditation, ILAC: International Laboratory Accreditation Cooperation, IAF: International Accreditation Forum.
The non-destructive leak tests are performed by certified personnel in accordance with the EN 473 (Qualification and Certification of Non-destructive Testing Personnel).